Siempre, the elegance of silver
Siempre is a Tigershark class created by Tansu Yacht in 2010. Fascinating and sparkling, the yacht has clean and precise lines, without frills, demonstrating a rare elegance.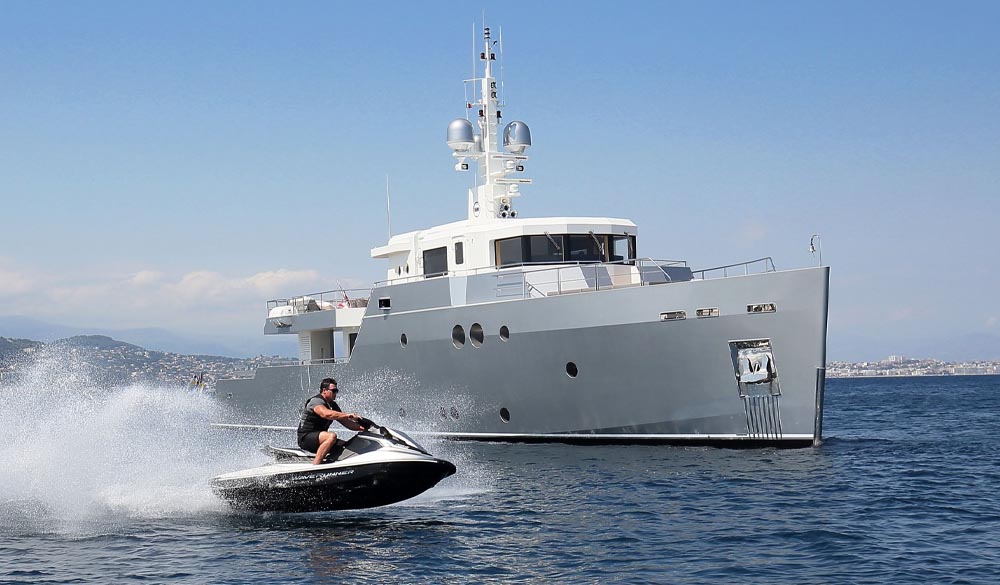 Designed to better enjoy its outdoor areas, Siempre, formerly known as Obo, focuses its concept around entertainment and socializing. In the exterior, both in the bow and in the stern, we find a warm and welcoming atmosphere. The sunbathing areas are adorned with refined design beds, while the large outdoor table, located on the upper deck, is crowned with a splendid panoramic view.

Inside, the ship does not lose a bit of its beauty. The minimal design is well characterized and underlines a particular taste for refined and subtle luxury. The large windows allow light to pour into the open and uncluttered lounge, while the fresh and light furnishings enhance the smell of the sea air.

Up to 12 guests can stay in the five elegant cabins adorned with details closely related to the nautical world, such as the classic-shaped portholes and the highest quality teak flooring.

The yacht, available for charter on the wonderful Mediterranean Sea, winks at entertainment and is full of external services: a fully stocked bar, a pizza oven and a cinema screen are just some of the salient features of the ship, which enjoys of a vast assortment of water toys and very modern tenders.

Prices vary according to the season but in general they are around $ 85,000 a week.
PhotoGallery 15/photo