Rosetti Superyachts and Luxury Living Group together for the new RSY 40m Explorer
Luxury Living Group climbs aboard the latest yacht built by the Ravenna-based shipyard, creating exceptionally elegant and refined interiors and décor.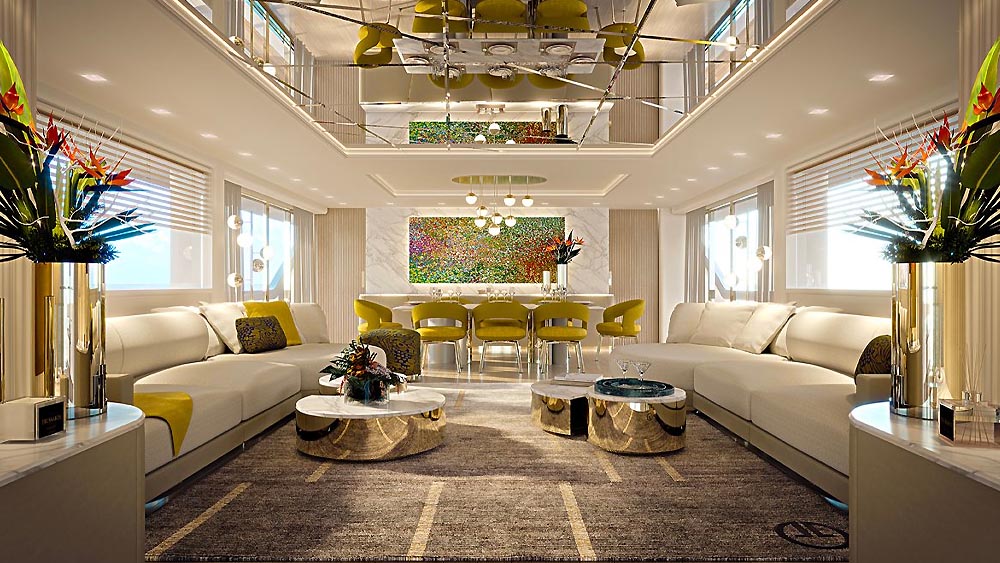 Building on the success of the M/Y Emocean, the 38m Explorer launched in 2021 which in its first year of life has already completed two Atlantic crossings and won three prestigious awards (including Boat International's WSA), the Ravenna-based shipyard Rosetti Superyachts "relaunches" with RSY 40m EXP, a Hydro Tec project which bears the unmistakable signature of Luxury Living Group in interior design and décor.

Having to select a brand capable of creating a décor which is refined, contemporary and, above all, in harmony with the strong exterior lines such as those designed by Eng. Sergio Cutolo, Owner of Hydro Tec, the choice naturally fell on Luxury Living Group. This company has been a leader in four continents for 40 years in the design, production and distribution of luxury furniture for some of the most important international brands: Versace, Dolce&Gabbana, Trussardi, Bentley Motors and Bugatti, in addition to its own brand Luxence Luxury Living.

The result is a completely new explorer in terms of elegance and performance which, in addition to the outstanding hydrodynamic and design features already proven by the 38m EXP's naval platform, has an optimal bow section and a longer, flatter and relatively dry stern. The yacht combines the excellent qualities of an explorer (cruising range of more than 5,000 nautical miles at a speed of 10 knots, considerable fuel and water tank capacities as well as galley and storage), with the exquisite elegance and taste that have never been seen before on yachts of this category.
PhotoGallery 12/photo