Planet Nine, the yacht starring in the film Tenet
Planet Nine, the explorer yacht built by Admiral Yachts and measuring 73 meters in length, is currently on the market for the modest price of 101 million dollars.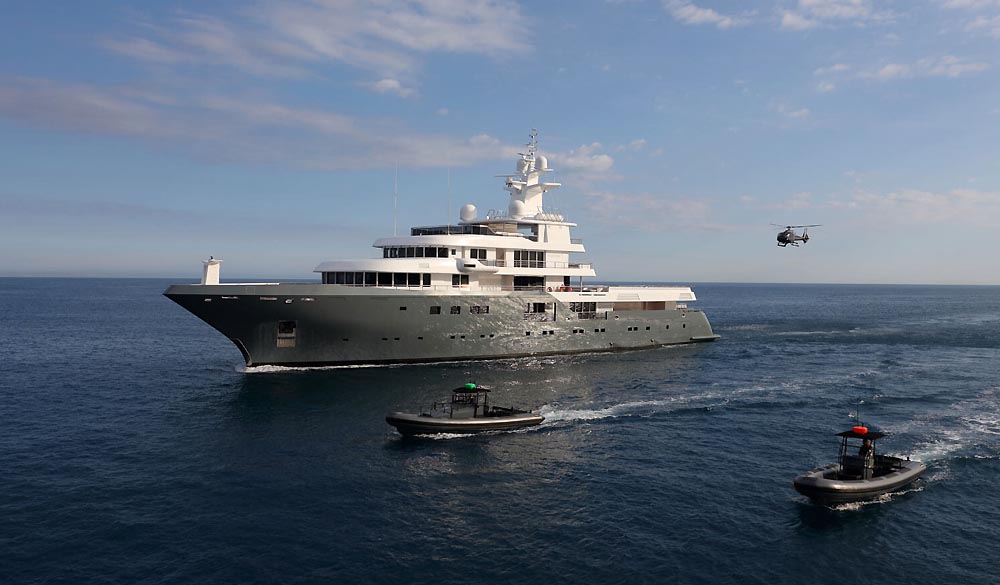 In case it is possible to rent it for private charters for $ 650,000 per week, plus expenses. But letís get to know him better.

Planet Nine starred in this yearís Christopher Nolan action movie TENET. The luxury yacht in question stars in a series of important scenes, which we will not talk about in order not to create spoilers of any kind.

Built in 2018, Planet Nine has at its disposal a complete helipad and an incredible garage dedicated to water toys including: diving equipment, inflatable trampolines, surfboards, inflatable canoes, jet skis and kite surfers.

The ship features exterior design by famed Tim Heywood and interiors by Mlinaric and Henry & Zervudachi. The latter have an essential and minimal style with a warm and inviting vibe achieved through Scandinavian-style blonde woods, a neutral color palette and geometric accents.

The yacht boasts an exceptionally large 300 square foot proprietary deck, complete with a private lounging area, large private bathroom and office space to take care of any activity at sea. Inside the ship there is accommodation for another 11 guests in eight other cabins.

All the scenes of the yacht in TENET were filmed on the magnificent Amalfi Coast, specifically off the coast of the popular medieval village of Ravello. Famous for its gardens overlooking the sea, Ravello is one of the most popular destinations for charter holidays in the Mediterranean.
PhotoGallery 14/photo
Video