Nakupenda, carbon above all
This charming modern cruiser is light, has a refined style and has a completely carbon hull.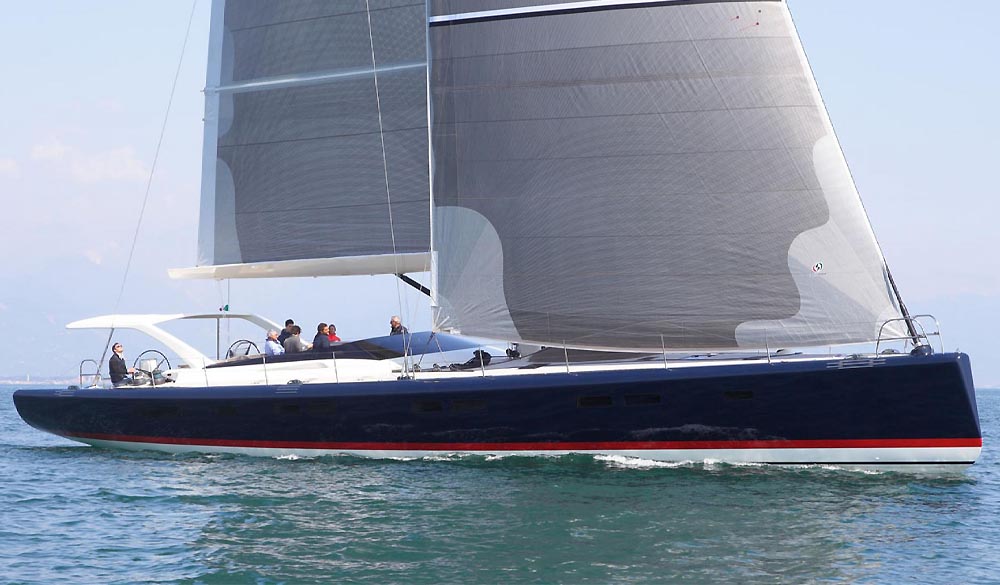 The ship is part of Vismara Marine's V85 class and is 25 meters long, boasts a carbon mast and a complete selection of 3Di sails.

Nakupenda is ideal for the light Mediterranean climate, offering exciting sailing whether you want to use it in regattas or want to embark on relaxing coastal cruises.

The interior layout of Nakupenda is smart and practical, with a spacious central cockpit in front of the helm position that connects the main areas of the saloon and the aft deck. In the lounge, a large U-shaped sofa surrounds a dining table. The colors are neutral and generally warm. The internal layout is suitable for families and allows you to accommodate 10 people in 4 cabins.

Nakupenda is a forward-looking Italian carbon sailing yacht equipped with the latest technologies, including "vismotica", Vismara's integrated control system that simplifies the use and monitoring of on-board services, while optimizing consumption energy.

It is currently available for charter in the Mediterranean or for sale at a price of 2,250,000 euro.
PhotoGallery 14/photo
Video