Marie combines classic passion with modern technology
The graceful lines of the yachts of the early twentieth century combine with a modern underwater body and a carbon ketch plant.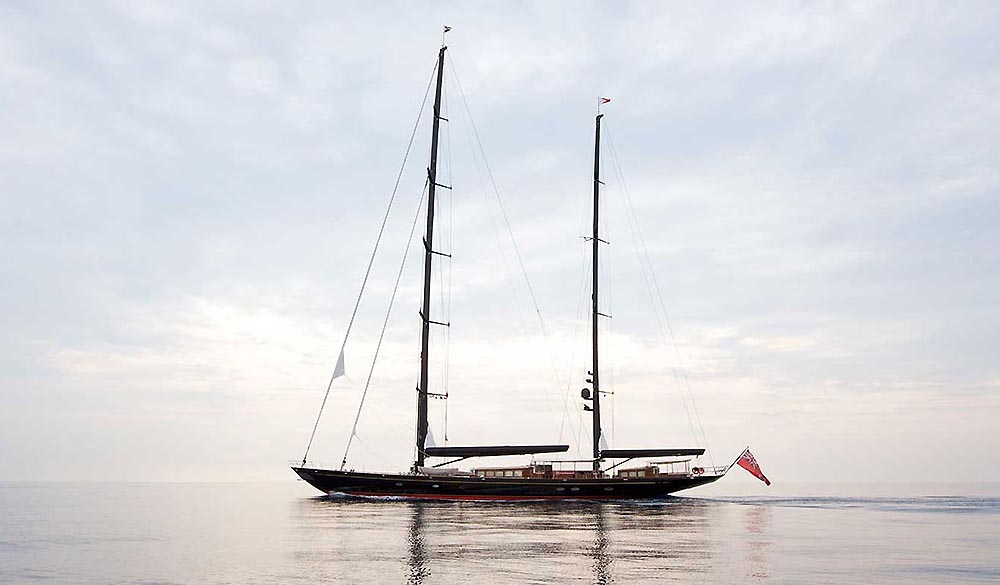 This extraordinary combination of elements translates into a magnificent 54-meter yacht, built by Vitters Shipyard, which offers maximum comfort and the thrill of competitive sailing.

Marie combines classic aesthetics with the highest level of modern technology. The ship sports a modern bulb keel, the result of years of testing and experimenting. The result is a very fast hull that sails exceptionally well in both light winds and difficult conditions, facilitated by a sail area that offers truly impressive power and performance.

The classic teak deck, the beautifully covered terraces and the oval mirror skylights are the excellence of traditional craftsmanship and create a magnificently warm atmosphere.

The central cockpit has sofas surrounding a central folding table, a decidedly classic layout but with great charm.

The driving console perfectly combines modern navigation technology with classic custom woodworking. A sophisticated hydraulic steering system built by Vitters offers a direct driving sensation, adding panache to navigation.

Marie has a bright, spacious and elegant interior flooded with natural light from her large windows and skylights. This is done in a light colored Anigré wood finish, a choice of wood rarely seen on yachts. The large main lounge on two levels includes a large upper deckhouse with bar and comfortable sofa as well as a suggestive lower lounge with a Steinway grand piano for children.

The full-beam master stateroom aft of the mezzana mast has a lounge area, bathrooms for him and her with shower and bathtub, as well as a private office with direct access to the cockpit.
PhotoGallery 14/photo
Video